Summer Camp at the Y
SAFETY. SOCIALIZATION. SUMMER MAGIC.
As our communities and families reemerge from a long period of quarantine and inactivity, many parents are eager to find safe options for their children to make friends and burn off stored-up energy.
We know just how important summertime is for a child's development. That's why the Y has taken every precaution to protect our campers to ensure that our reimagined version of camp will still give kids the magical summer they deserve.
From open-air adventures in the mountains of Boomer, NC at Camp Harrison, to water-based voyages on the shores of Lake Wylie, SC at Camp Thunderbird, to endless days full of fun and exploration at one of our branch-based day camps, the Y has an unforgettable experience for every child.
Updated Safety Measures in Place
Facility Sanitation: We have hired extra staff to perform thorough cleaning of all of our facilities for day camp and overnight camp.
Coronavirus Training for Staff: Every staff member in our day and overnight camps participate in coronavirus-specific training during their 30-hour training plan.
Frequent Camper Health Checks: Day campers will have their temperature checked before they enter each site and overnight campers will be monitored when they first arrive and each day after that.
Personal Protective Equipment: All staff will wear face coverings when indoors and when six feet of distance isn't possible outdoors. Campers are encouraged to wear masks as well.
Handwashing Stations: Handwashing stations have been installed all around our overnight camp sites and our branches have set up stations in all activity areas.
The Y Has Two Rules: 1. Stay Safe. 2. Have a Blast!
We may have implemented more safeguards, but we haven't removed any of the fun.
Although some things will look different, kids will still form deep bonds, explore the outdoors and have new and exciting experiences. Whether they're on a rope course/zip-line, playing tennis, creating art, performing for their friends, cruising on a sailboat, taking a swim or having a campfire, every activity will be safe and allow them to experience the magic of summer.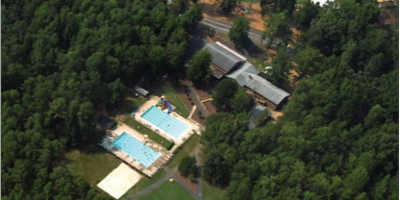 The YMCA of Greater Charlotte offers more day camp options to spark a child's interest than any other organization in the area. We offer over 500 varieties of traditional, sports, and themed day camps each summer across 14 of our branches.

Aside from offering fun and exciting activities, our action-packed day camps encourage each camper's individuality and help kids discover their passions.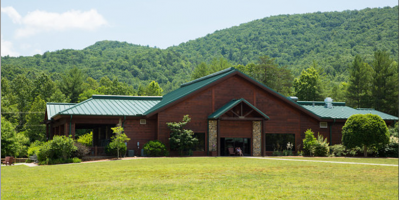 Nestled in the mountains just over Herring Ridge, kids experience God's natural world through exploration and adventure at our 2,000 acre YMCA Camp Harrison. Campers make lasting memories with their friends during exciting activities, cabin times, devotions, campfires and more.

Camp Harrison is a life-changing, great-outdoors experience that encourages kids to grow in faith, character, and self confidence.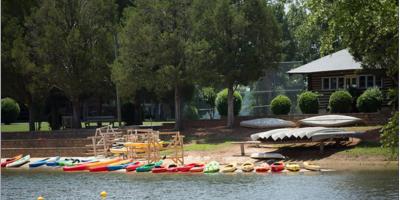 Nearly two miles of shoreline on Lake Wylie provides an amazing backdrop for life-changing experiences. Our ultimate water playground has welcomed campers for over 80 years and has helped kids cultivate individual talents and skills like independence, self discipline, and empathy.

Camp Thunderbird is a safe, nurturing, and unforgettable plunge into adventure that inspires kids to be their best.