Best Buy Teen Tech Center

The Best Buy® Teen Tech Center Powered by Atrium Health at the McCrorey YMCA is designed to allow teenagers to have access and to explore the world through technology.  They are inspired to develop their own creative vision and ideas while building and honing their skills to bring them to life using cutting-edge technology and resources.
Within this space, teens are be able to participate in mentorships, collaborative and individual projects, training and workshops with the help and support of The Clubhouse Network.
The Best Buy® Tech Center is designed for teens between the ages of 13-18 years old and is completely FREE to use after registering. 
The Center is equipped with:
Recording Studio
Audio Production
Green Screen
Photography and Videography
3D Printer
Adobe Creative Stations
Mac Desktops
Button Maker
Cricut Machine
iRobot Coding
Skill Training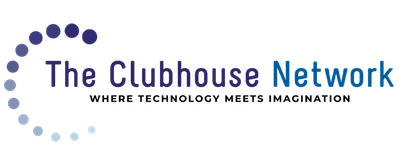 The Best Buy® Teen Tech Center was created with the help of grant funds by Best Buy® Foundation and programming support of The Clubhouse Network. Today, more than 100 Clubhouses serve youth in 20 different countries. The Clubhouse Network Mission is to see a future in which every young person has the technology, training and mentorship needed to achieve their potential and pursue their dreams.  
Learn more at TheClubhouseNetwork.org.
Registration
Prior registration is required to use the Best Buy® Teen Tech Center, but it's easy!  Just complete the Permission Slip and email it to McCroreyTeenTech@YMCACharlotte.org or drop it by in-person.
Hours and Location
Hours: Monday - Friday 2pm - 7pm
Location: 3801 Beatties Ford Rd, Charlotte, NC 28216
For More Information
Teens and parents complete a simple permission slip to get FREE access to the Best Buy Teen Tech Center.
Volunteer your time and expertise to make a meaningful impact on the lives of our teens.