1 Thunderbird Ln
, Lake Wylie,
SC
29710
|
Directions
1 Thunderbird Ln
, Lake Wylie,
SC
29710
Camp Thunderbird
Nearly two miles of shoreline on Lake Wylie provides an amazing backdrop for life-changing experiences.  Our ultimate water playground has welcomed campers for over 80 years and has helped kids cultivate individual talents and skills like independence, self discipline, and empathy.
During the summer, Camp Thunderbird is a safe, nurturing, and unforgettable plunge into adventure that inspires kids to be their best. The remainder of the year children, teachers, families and companies find similar, memorable experiences. Come find your fit - year-round - at Camp Thunderbird!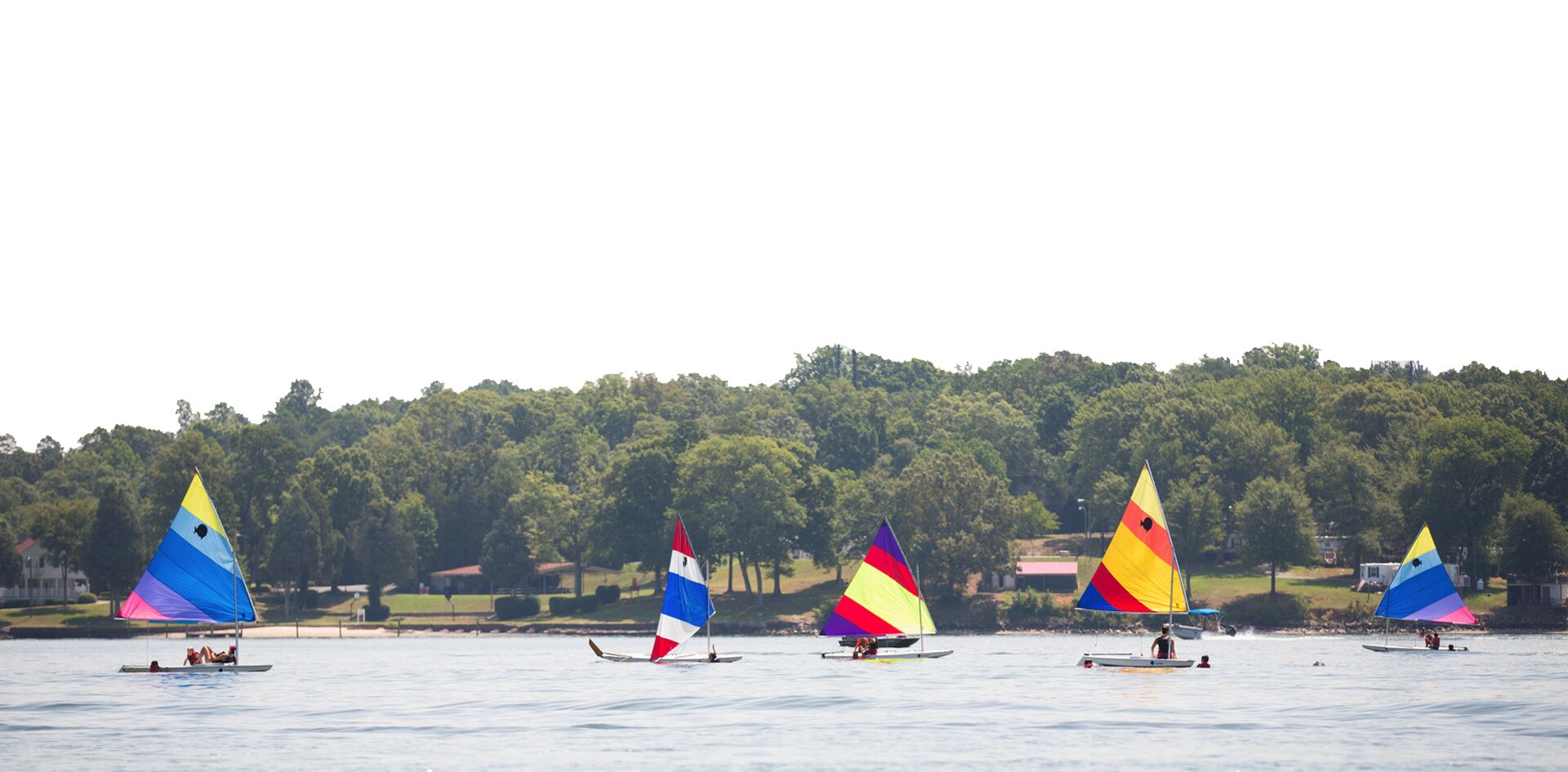 Why Camp Thunderbird for Overnight Camp?
Situated on the beautiful shoreline of Lake Wylie, South Carolina, Camp Thunderbird YMCA is the ultimate natural water playground. Over 100+ acres, replete with nearly two miles of pristine lakefront provides an amazing setting for life-changing camp experiences. Through our land and water programs, campers are introduced to a multitude of experiences that will both challenge and delight them.
Water Activities
Our excellent waterfront activities present a challenge of learning new skills through quality instruction and participation.
Land Activities
From archery to sailing and everything in between, we offer a wide variety of land activities to help you improve your arts, sports and technology skills.
Bandana Challenge!
The bandana program is a key element in the Camp Thunderbird Overnight Camp experience. It helps campers set attainable goals, engage in diverse selection of activities, and build a sense of accomplishment as they succeed.