McCrorey YMCA - MLK Holiday Celebration
IN THE SPIRIT OF SERVICE
MLK Holiday Celebration
The MLK Holiday Celebration is the McCrorey YMCA's cornerstone event. Since 1993, the annual event has engaged a diverse audience of Charlotteans who come together to honor Dr. King's spirit of service and celebrate the impact of the McCrorey YMCA. Over the years, the celebration has featured nationally acclaimed keynote speakers that educate, inspire and promote thoughtful, socially-conscious discussion.
Founded in 1936 as the Second Street YMCA, the McCrorey YMCA is the second oldest YMCA in Charlotte and was the first African-American YMCA in the area. Over the decades, the McCrorey YMCA has remained a safe haven, fostering fellowship between people of all races and all backgrounds, and building the confidence and character of Charlotte's youth. 
Together with our sponsors, members, volunteers and community partners, the McCrorey YMCA strives to strengthen the dynamic, culturally vibrant and historic West End community. The MLK Holiday Celebration and funds raised provide kids, adults and families in Charlotte's Northwest Corridor access to life-changing YMCA programming that empowers young people to reach their full potential, improves academic outcomes and promotes health and well-being for all.
2023 MLK Holiday Celebration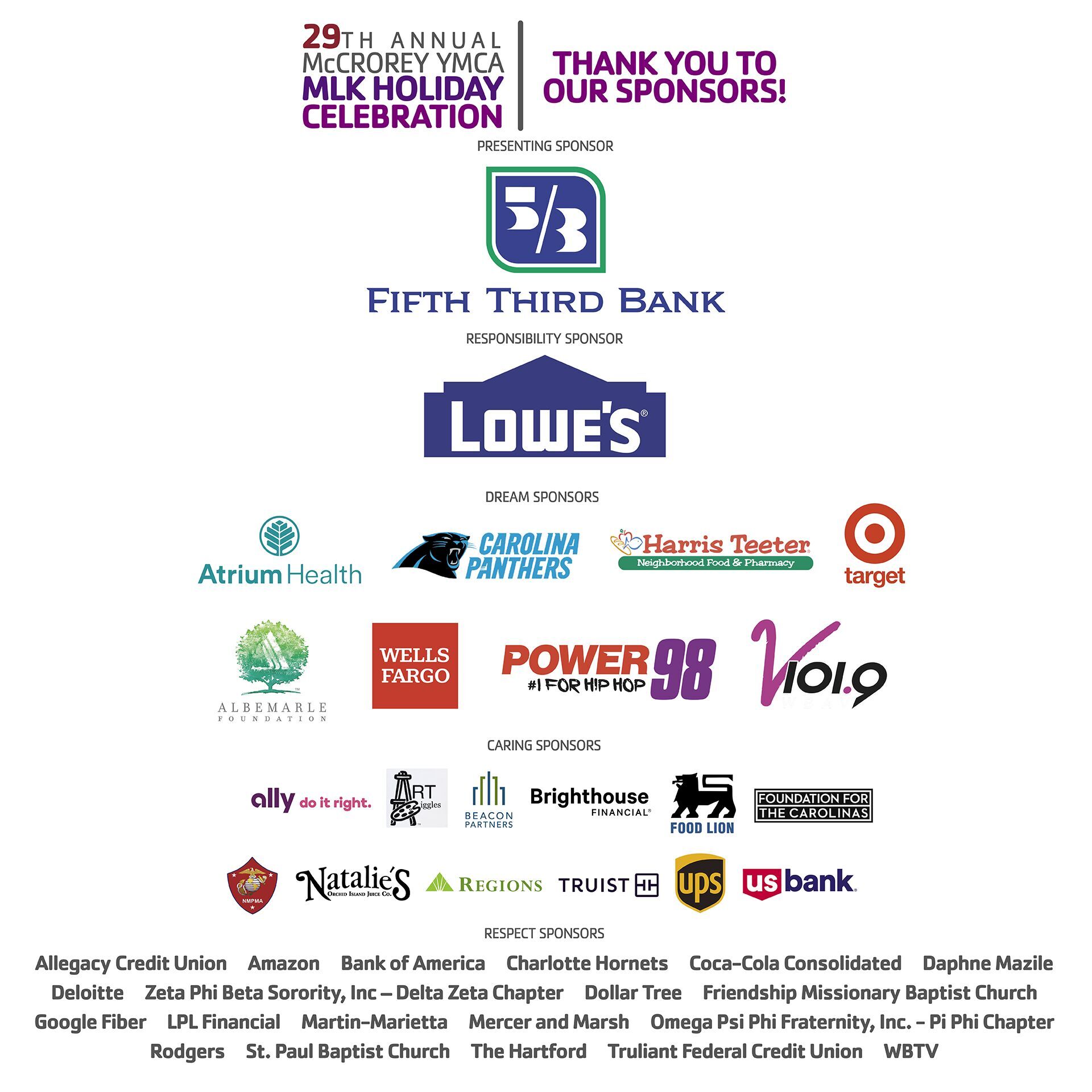 Previous MLK Holiday Celebrations
2022 MLK Holiday Virtual Celebration
2021 MLK Holiday Virtual Celebration