The Y Mission - News and Press
Designed to work with the state's modified Phase 2 reopening plans
Changes include workforce and pay reductions, extended furloughs with benefits for full-time furloughed staff. Longtime anchor institution repositions to serve community with leaner structure and revised economic model.
Y responds to community needs with free childcare for essential healthcare employees; creates staff relief fund in service to Y employees
The Y, which has pivoted its efforts to respond to the community's most critical needs, specifically in the area of childcare for essential healthcare workers, will host CRM's Rebound and Dove's Nest residents.
The YMCA of Greater Charlotte will temporarily close its 19 branches and two overnight camps due to the coronavirus pandemic. The closures will begin at close of business for each facility on Tuesday, March 17.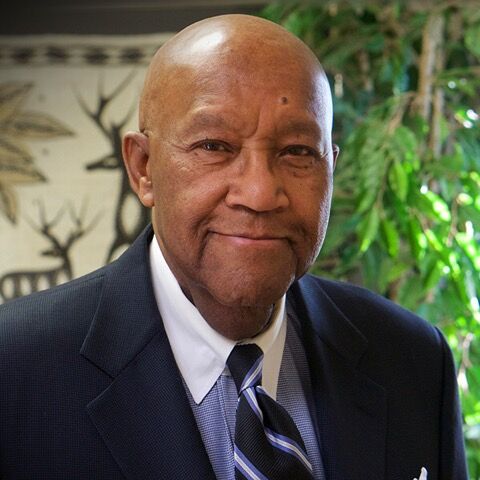 The business leader, philanthropist and trusted advisor during the civil rights movement will speak at Charlotte's largest celebration of Dr. Martin Luther King Jr.
Permanent Y Facility in Steele Creek Made Possible by A Generous Gift from Ken and Malinda Gill
Frank Dowd Jr. was one of four generations of Dowds to serve and to lead the YMCA of Greater Charlotte.
Provide Teens Free Access to YMCAs During Summer Months.
At the 12th Annual Lowe's YMCA Summer Celebration.
Tenowo Inc.'s $30,000 investment will support YMCA work that creates a more inclusive and cohesive Lincoln County where are all feel welcome.
The new, 5 star center has been awarded $25,000 to support scholarships for children 0-5 years of age.
Harris YMCA awarded $800,000 by the Cotty family to transform outcomes for Charlotte area youth.
Award Winning Journalist, Entrepreneur and Philanthropist Soledad O'Brien will be the keynote speaker of the McCrorey YMCA's 25th Annual MLK Holiday Breakfast. More than 1,100 are expected to participate in Charlotte's largest celebration of Dr. Martin Luther King Jr.
Communities coming together to welcome new immigrants.
Innovative partnership to address achievement gap earns North Carolina's 5 star rating
Race with purpose at the Lake Norman YMCA Sprint Triathlon presented by Ingersoll Rand, which will take place on Saturday, August 25, 2018.
The Levines' generosity will allow the Dowd YMCA to serve more people and address the health disparities of Charlotte's low-income adults and families.
A teacher at the Howard Levine Child Development Center helps students make sound shakers.
YMCA of Greater Charlotte's swim programs offer a mix of fun, physical activity and safety to create a lifelong love of swimming.
Inside the Dowd YMCA's massive $29 million expansion, opening in 2018...
The investment of two local foundations will provide youth with expanded year-round support, mentorship and opportunity.
During Harry Brace's leadership, the YMCA of Greater Charlotte became one of the country's most successful YMCAs.
YMCA of Greater Charlotte Joins Welcoming America to Celebrate New Americans During Welcoming Week.
The Center City YMCAs' annual tournament raised over $125,000 to directly benefit the community through Y Readers, Safety Around Water, and youth programming at the Stratford Richardson YMCA.
Volunteers needed for new summer program aiming to keep Charlotte teens safe....
CMPD, YMCA partner to prevent teen crimes...
Leaders request support of 350 volunteers to deliver program that will reduce crime and change the outcomes for teens.
YMCA Camp Harrison's Fishing Tournament will take place on May 19 and will raise funds to provide camp scholarships to area youth.
The Leon Levine Foundation's investment will support Y Readers programming at ten sites this summer and will help the Y engage a more diverse donor base.
For five decades, the Keith family has given volunteer leadership and financial support to the YMCA of Greater Charlotte. The Y will recognize the family's service by naming a branch in their honor.
With the Dowd YMCA's expansion and renovation, the Y will increase its capacity to address public health concerns and strengthen community.
Bank of America provides tax credits toward construction, YMCA to operate new facility.
Carolina HealthCare System and YMCA of Greater Charlotte to Become Official Partners.
YMCA of Greater Charlotte exceeds 2016 annual campaign goal of $5,100,000 to raise funds that will strengthen community.
YMCA of Greater Charlotte awarded $124,700 by the Vanguard Capital for Kids Program to expand Parents as Teachers in West Charlotte.
North Carolina-based actor, playwright and director Mike Wiley will be the keynote speaker of the McCrorey YMCA's 23rd Annual MLK Holiday Breakfast. Over 1,300 are expected to participate in Charlotte's largest celebration of Dr. Martin Luther King Jr.
Free Water Safety Classes for Local Kids...
Construction on Dowd YMCA parking lot starts Wednesday...
YMCA Pool Safety Program Targets Immigrant, African American Kids...
YMCA of Greater Charlotte awarded $25,000 to offer swim and water safety lessons to children in high-risk communities in Charlotte.
The Life of Impact Leadership Experience weekend youth retreat at YMCA Camp Thunderbird features fishing, fellowship and faith-based activities that build character.
'Sara's Y' breaks ground in Ballanytne...
$20 million renovation planned for Dowd YMCA branch...
White House and the Y Honors Michael DeVaul as Champion of Change
Local Teens Will Serve In Senegal Through YMCA...