1946 West Blvd
, Charlotte,
NC
28208
Today's Hours
Branch:

5:30 am - 8:00 pm

Branch Tour:

9:00 am - 8:00 pm

Drop-In Child Care:

5:00 pm - 8:00 pm

Indoor Pool:

6:30 am - 2:00 pm

4:00 pm - 7:45 pm
View All Hours
Stratford Richardson YMCA News & Press
Looking for press releases, newsletters, press mentions, articles or other stories about what's going on at Harris YMCA. Use the filters below to locate the most recent news about our branch.
The YMCA of Greater Charlotte announced today details of investments in the Beatties Ford Road and West Boulevard corridors.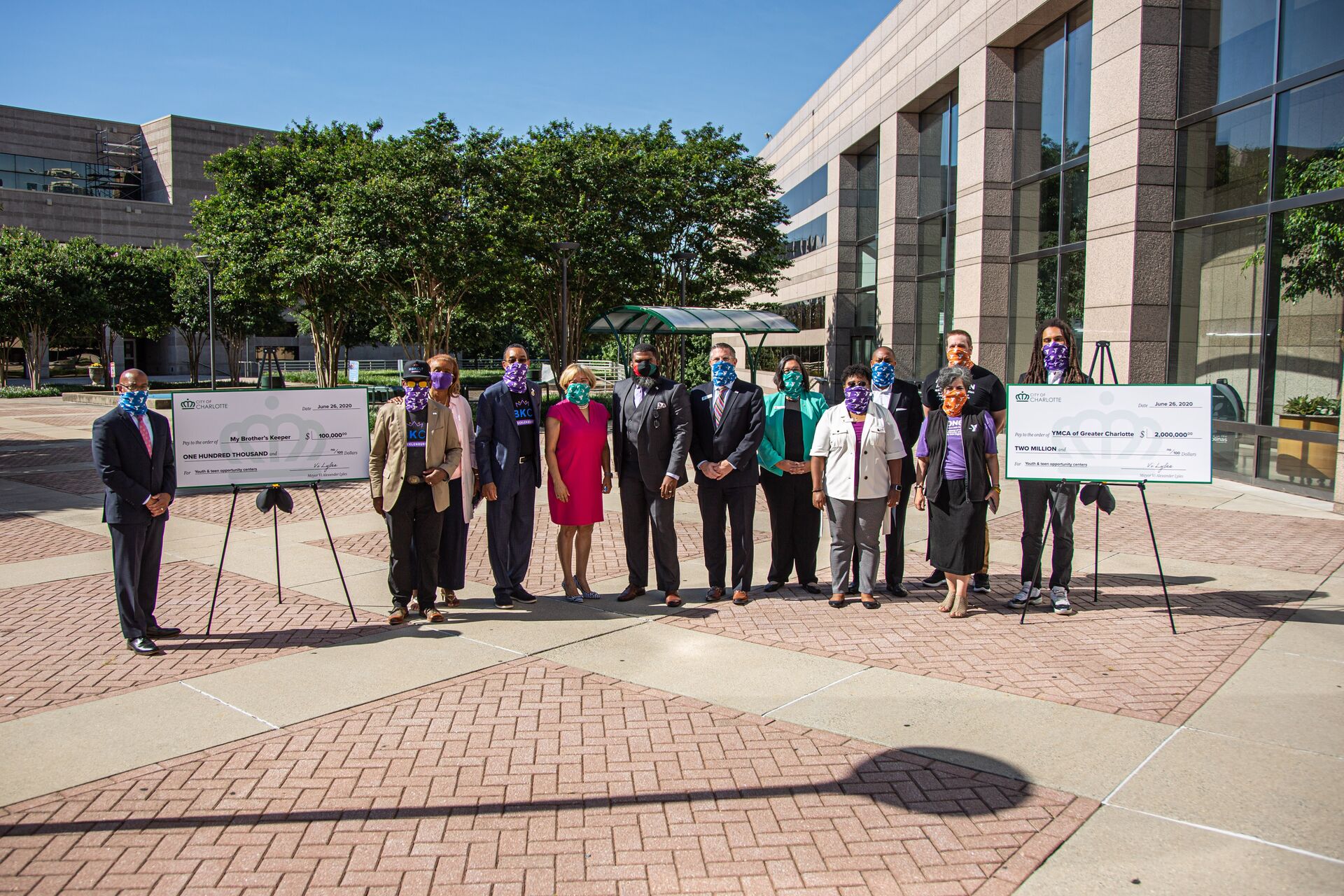 The City of Charlotte on Friday presented a check for $2,000,000 to the YMCA of Greater Charlotte during an event at the Charlotte Mecklenburg Government Center. The money will support the launch of the Youth and Teen Opportunity Centers, which will provide summer programming for children and teenagers.
Provide Teens Free Access to YMCAs During Summer Months.
The investment of two local foundations will provide youth with expanded year-round support, mentorship and opportunity.
The Center City YMCAs' annual tournament raised over $125,000 to directly benefit the community through Y Readers, Safety Around Water, and youth programming at the Stratford Richardson YMCA.
Leaders request support of 350 volunteers to deliver program that will reduce crime and change the outcomes for teens.
Volunteers needed for new summer program aiming to keep Charlotte teens safe....
CMPD, YMCA partner to prevent teen crimes...