YMCA Camp Thunderbird Staff
YMCA Camp Thunderbird employs highly skilled and qualified individuals who share the common goal of providing an exceptional camp experience. Our year-round staff and summer camp counselors are highly motivated, dedicated and look forward to hosting guests as soon as they arrive.
Kimberly Conroy Executive Director
Kim is a lifelong enthusiast of camping, outdoor adventure, water sports, and experiential learning. She has 19 years of experience as a goal-oriented leader building cross-functional teams by designing educational programs and coaching strategies, and increasing staff and participant engagement.
Kim started her career with the YMCA in 2006 as an Aquatics Director where she continued to grow and advance her scope of work within the Y before taking the role of Executive Director of Risk Management in 2011. In Risk, she oversaw operational and programmatic risk, safety, and security for 21 YMCA locations including two resident camps, and more than 75 off-site locations. She says that her favorite part of leading risk management was helping teach staff why each policy and practice was in place so that leaders could champion safety and learn to balance appropriate risk taking with amazing experiences for 270,000 members, about 5,000 staff and thousands of volunteers every year.
Prior to joining the YMCA in 2006, Kim also had the wonderful opportunity to work at YMCA Camp Kern, at the American Red Cross in Health and Safety, and for Walt Disney World in safety and recreation.
Kim is married and has 3 young girls, Eila, Nora, and Everly.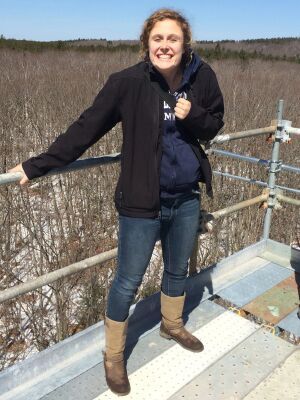 Anna Mooney Senior Program Director - School Year Programs
Anna began her tenure at YMCA Camp Thunderbird in 2009 after completing her Masters in Psychology and certificate in Animal Behavior and Conservation from Hunter College, the City University of New York. Her Masters work introduced her to the field of Environmental Education, and she made her way to South Carolina to join Thunderbird's Environmental Education team as a seasonal instructor. Now as Thunderbird's Senior Program Director, Anna has the opportunity share her love of the outdoors through Camp Thunderbird's Environmental Education and Conference & Retreat programs.
Anna spends her free time playing volleyball, riding horses, and working on her Doctorate in Environmental Studies from Antioch University, New England.
Andy Belich Overnight Camp Director
Andy grew up in the Charlotte area participating in Day Camps and afterschool in the YMCA before attending Camp Thunderbird as a camper. Andy started working at camp in 2007 as a cabin counselor and held many different seasonal roles before joining the full time team in 2011 as the Y-Guides Director and Boys Camp Director. His passion for camping and working with people lead him to the Overnight Camp Director role in 2017 and he loves to build relationships with campers, staff and families! In his free time, Andy enjoys playing golf, basketball, hanging with family and anything active outdoors! Andy is married to Katie, who he met at camp in 2012, and they have two young kids, Cooper and Drew. Andy's favorite part about camp has to be General Athletics (GA) and taco Tuesdays!
Ashley Mason Associate Overnight Camp Director
Ashley is an Iowa native and spent many summers exploring the Mississippi River. Growing up, she loved spending time on the water, water skiing, kayaking, boating, and has had a lifelong passion for music. After graduating from Iowa State University with her Bachelors in Music, she began her career in the camping and recreation industry. Ashley worked in Therapeutic Recreation where her love for serving people and making the camp magic happen grew. She joined the Camp Thunderbird team in March 2019. Ashley loves getting to see the growth that happens in both campers and counselors during the summer and is very passionate around helping youth develop and grow. In her free time, Ashley enjoys traveling, hiking, backpacking, making music, and spending time with her dog, Farley.
Rachel D'Angio Environmental Education Director
Rachel started working at Camp Thunderbird after graduating from Hamilton College in 2011. After several seasons working for the Environmental Education Center, she left camp to pursue her masters in Environmental Studies from Antioch University New England. Upon completing that program, she returned to working at Camp Thunderbird, and is now the Director of Environmental Education. In her current role, she loves to watch students and staff alike learn, grow, and connect with each other and the outdoors. If you come to camp, you might see Rachel walking her dog, Willow.
Paige Crane Associate Director of Environmental Education
As Associate Director of Environmental Education, Paige Crane combines her loves for the outdoors, learning, and building community. She originally joined Camp Thunderbird in 2017 as an Environmental Education Instructor. After graduating with her degree in Wildlife Conservation from Virginia Tech, she enjoyed working across the country in Iowa, Cape Cod, Seattle, and Vermont. In her spare time, Paige is most likely outside gardening, hiking, or training her dog, Callie.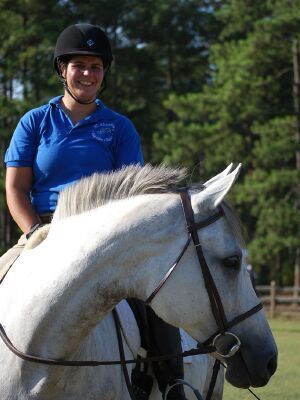 Liz Dulski Equestrian Director
Liz joined the team in March 2020 as the new equestrian director. She has been riding since she was 7 years old. She is both a certified riding instructor for both western and English riding as well as Advanced Therapeutic Riding instructor. After graduating with her undergrad degree in Therapeutic Horsemanship and Equine Management, she worked for St. Andrews University as the Assistant Director of Therapeutic Horsemanship and Ride-Like-A-Knight program. During her time there she would take university horses to North Carolina summer camps to run equestrian programs. Also while working for the university, she also obtained her Master's in Business Administration. In her free time, you can find Liz hanging out with her own horses Simon and Wili, and her dog Hope.