Join the Mission – Make a Gift
CREATING BACK TO SCHOOL OPPORTUNITIES FOR ALL
As kids and teens begin an unprecedented school year, our community is facing extraordinary challenges. Parents are struggling to balance the demands of work with responsibilities at home, students are adapting to a new way of learning and families need access to educational and enriching childcare.
More than ever, our community needs the Y. We've always been more than just a gym and swim – filling gaps and supporting urgent needs – and we are determined to continue serving where we are needed most this fall.
But we cannot do it alone. Our Y is counting on donor support to power our back to school programs and ensure every child has access to the resources and relationships they need to reach their full potential. When you give to the YMCA Annual Campaign, your support helps create back to school opportunities for all.
Serving Where Needed Most
With many schools operating virtually, remote learning has become a critical component of a child's ability to succeed academically. For students already at risk of falling behind, this school year has the potential to be devastating without access to educational resources and structured learning and enrichment opportunities beyond the classroom.
The Y is determined to support the academic success of all children, especially those most deeply impacted by the COVID-19 pandemic. As our community's leading provider of out-of-school care, we are committed to meeting critical needs and filling educational gaps for families who need us most through innovative back to school programming.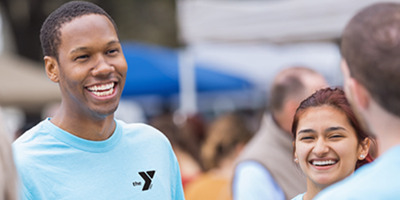 The YMCA Emergency Staff Relief Fund is intended to support our team during this time of unparalleled need. Contributions to the fund provide Y team members access to financial resources designated to support immediate and essential needs, primarily housing, food, medical and transportation.