Day and Overnight Camps
IMPACTING YOUTH THROUGH THE WONDER OF CAMP
In our mission to nurture the potential of every child and teen with programs that support their unique youth development journey, one program has the ability to impact kids like no other — camp. Overnight camps and day camps at the Y are all about self-discovery and experiencing a sense of belonging. We value camp because it gives kids opportunities to unplug and thrive in nature, try new activities, explore hidden talents, gain independence, build character, and make lasting friendships.
 
Pioneering the Tradition of Camping
What began a little over 130 years ago with one small group of nature-loving friends from the Y, blossomed into a summer phenomenon that continues to change the lives of millions of youth around the world. The first YMCA camps consisted of a cluster of tents lined up near a lake next to a campfire and a flagpole. Today the Y is one of the nation's largest providers of camping programs serving more than 1.5 million kids and adults every year. With our two overnight camps and more day camp options than anyone in the greater Charlotte area, we're proud to make a lasting impact on thousands of children and teens each summer.
 
Making Meaningful Connections
Our camp staff and counselors serve as mentors and role models who consider the opportunity to positively influence a child's life as an awesome privilege. We hire highly motived, enthusiastic counselors to provide value-based leadership to our campers and require all staff to complete intense training and needed certifications. We believe in giving youth early work experience and employ young adults as summer camp leaders, guiding their career interests in youth development. We also offer teens a Counselor in Training program every summer at our day and overnight camps that provide valuable learning opportunities and responsibilities in leadership.
Helping Us Change Lives
All kids deserve the chance to experience the life-changing power of camp. Donations to our Annual Campaign allow us to offer scholarships and rate adjustments to families in need. For many of these kids it's their first time being away from home, meeting diverse friends and engaging with positive role models. Last summer, we provided scholarship assistance totaling nearly 1.7 million to campers who would not have been able to participate without it.
The YMCA of Greater Charlotte offers more day camp options to spark a child's interest than any other organization in the area. We offer over 500 varieties of traditional, sports, and themed day camps each summer across 14 of our branches.

Aside from offering fun and exciting activities, our action-packed day camps encourage each camper's individuality and help kids discover their passions.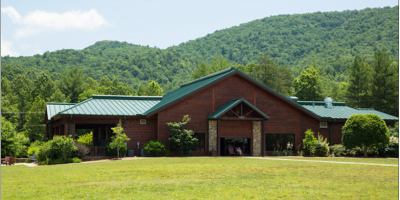 Nestled in the mountains just over Herring Ridge, kids experience God's natural world through exploration and adventure at our 2,000 acre YMCA Camp Harrison. Campers make lasting memories with their friends during exciting activities, cabin times, devotions, campfires and more.

Camp Harrison is a life-changing, great-outdoors experience that encourages kids to grow in faith, character, and self confidence.
Nearly two miles of shoreline on Lake Wylie provides an amazing backdrop for life-changing experiences. Our ultimate water playground has welcomed campers for over 80 years and has helped kids cultivate individual talents and skills like independence, self discipline, and empathy.

Camp Thunderbird is a safe, nurturing, and unforgettable plunge into adventure that inspires kids to be their best.